Painting.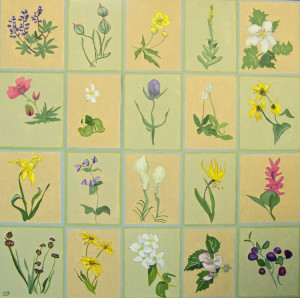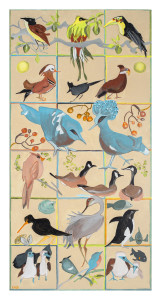 Artist Biographical Statement
Celia Smith, born Celia Muñoz Bueno, is a graduate of the University of Madrid, Spain, her country of origin. Using sketches made from nature and people, she composes her pieces which may be based on history, poetry, feelings, and may be symbolical or whimsical, or simply narrative. She started painting when very young and had a couple of important teachers in Madrid, and then she took workshops in the United States and is constantly working on improving her technique. She accepts, and has done many, commissions and participates in Lawrence art events, such as Art in the Park, The Bizarre Bazaar, and the Holiday Art Fair and in Kansas City she participates in the Unplaza Art Fair. Her prints can be had at the Phoenix Gallery on Massachusetts Street in Lawrence.
Location & Hours
Location:  907 West 27 Terrace, Lawrence, KS 66046
— You may park on Celia's driveway and on the north side of the street. Celia's studio is close to Broken Arrow Park off of Louisiana St.
Saturday Oct. 24: 10 am – 6 pm; Public Reception from 6 – 8 pm.
Sunday Oct. 25: noon – 6 pm
Website & Contact Info
Website: Celia Smith
Email: [email protected]