An Interview with Tony Peterson
By Umut Bayramoglu
Tony Peterson's photographs are usually set in nature, but aren't necessarily about nature. They are about the nature of structures rather than the structure of nature, as one critic put it. He photographs elements he observes in nature and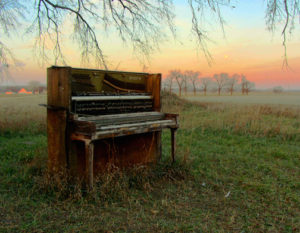 interprets them in his unique way. "I don't do landscapes," he says. "My photographs are about the things that happen to be in landscapes."
Tony was born and raised in Little River, north of Hutchinson, and 'loved art from the beginning.' He began drawing and painting at a young age. "I didn't understand math, but I understood art." He continued taking art classes in high school and eventually was drafted to be the yearbook photographer.
He liked it enough to pursue photojournalism at the University of Kansas. But in his last semester, one assignment changed the trajectory of his career path. "We were supposed to go out on Jayhawk Boulevard and photograph something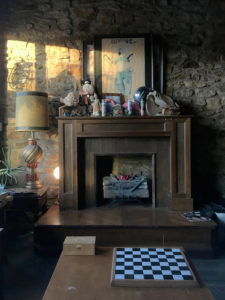 newsworthy," he recalls. "On Wescoe Beach, I found one of those proselytizer guys. He didn't have a permit to be there and KU cops were there to arrest him." Tony started taking pictures of the scene, but something happened. "While I was taking pictures of him getting arrested, we locked eyes and he looked sad and embarrassed," he says. "I felt as though I was invading a private moment. At that point, I realized I could not be the detached observer; that photojournalism was not going to be my thing." So Tony walked away from taking pictures and went into nonprofit social work. For 22 years, he didn't touch a single camera.
In 2010, a trip to the Bahamas would change everything and help him rekindle his passion for art and photography. "My mother and I were both going through life changes and she invited me to go down to the Elbow Cay with her." He took along a small Sony digital camera, 'about the size of a pack of cards,' and spent 10 days taking pictures. "When I came back and started looking at them on the computer, I saw a potential," he remembers. He started producing cards of his photography and selling them at The Merc. "Next thing I know, I realized they could be a little larger."
Tony's photography now comes in a plethora of sizes–prints, postcards, journals, matchboxes, bookmarks and pins. He has been a regular of Lawrence ArtWalk for more than seven years and has done a number of solo shows in venues across town. His favorite event is still the annual Yart Sale, organized by the East Lawrence Neighborhood Association.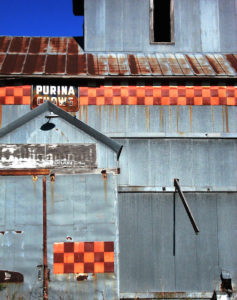 "I want to make art affordable to the masses," he says. "Most of the pieces I have are under $30."
He manages to keep his art affordable because he goes to great lengths to control the cost of supplies. His frames come from thrift shops, Habitat Restore and the Social Services League. He has taught himself to resize glass, mats and refurbish frames.
"I think everyone should be able to afford something," Tony says. "Whether is a matchbox or a $15 print, everyone should be able to take home something that they love."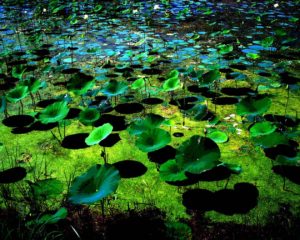 His blockbuster sellers include a picture of Lawrence bricks on a street and anything that features his feline friend, Bud.
As for the growing art scene in Lawrence, Tony has a simple, yet honest message to the community: "Lawrence likes to say it supports the arts. I just wish more people put their wallets where their mouth is."
You can visit Tony at his historic Rhode Island Street brick home during Lawrence ArtWalk 2018. Be sure to ask him about the molten glass he found in his basement from Quantrill's Raid in 1863.