Mixed media (2-D), painting, sculpture.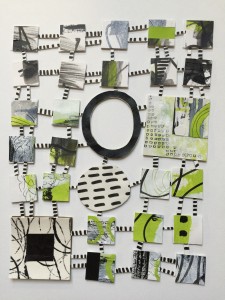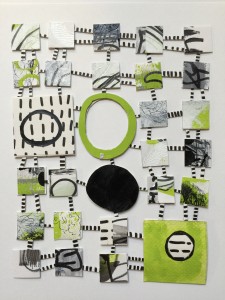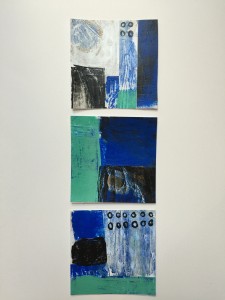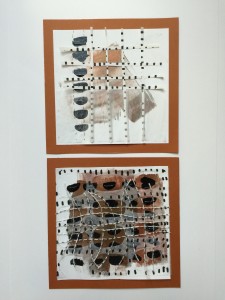 Artist Biographical Statement
CynThia Perry is new to the Lawrence ArtWalk.  A creator of functional fiber art using a sewing machine for many years she has recently turned to exploring colors, shapes and textures through paint and paper.  Initially using paper collage as a journaling expression her art has evolved into mixed media pieces that include acrylic, watercolor and pen.
CynThia's artistic expressions are simple, bold and colorful with subtle nuances that pull the viewer in to look more closely.  She describes her art-making process as an experience of spontaneity and surprise that's influenced by the Kansas farm landscape, music, Scandinavian design, repetition, simplicity and stitching lines.
CynThia's art will be available to purchase in varied size art tiles, unique two-sided hanging paper sculpture, energetic drawings, collage greeting cards and colorful magnets to brighten your refrigerator!
Location & Hours
Location: 3415 Seminole Dr., Lawrence, KS  66047
— Across from Drury Place.  Parking on street only.
Saturday Oct. 24: 10 am – 6 pm ( Refreshments served)
Sunday Oct. 25: noon – 6 pm ( Refreshments served)
Website & Contact Info
Email: [email protected]
Instagram: #fencesandwindows