Studio 3D
Mixed media 2-D and 3-D,  conceptual sculpture, performance & installation.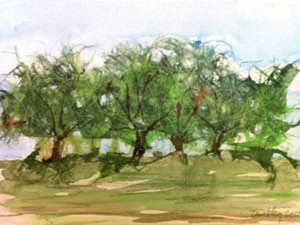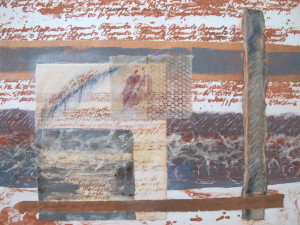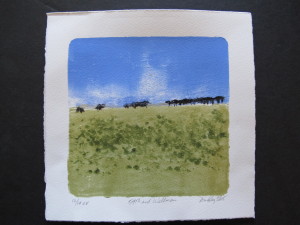 Artist Biographical Statement
Diana is a full-time artist who has been working out of Studio 3D since 1981. She exhibits artwork locally, regionally, and internationally, working in a variety of mediums and styles including abstract and allegorical paintings, mixed media, assemblage, watercolors, hand-pulled prints, sculpture, and installation/performance. Diana teaches classes and workshops in watercolor and other painting mediums, printmaking, drawing, sculpture and mixed media, as well as working individually with artists of all ages, from children to adults. This year she is joined by Margaret Rose, mixed media artist, and Cathy Tisdale, ceramics and photography, at Studio 3D. It will be a fun and diverse exhibit, so please stop by! Diana will be giving a free poster of her painting "SouthPark," produced by Bert Nash CMHC and Mainline Printing, with every ArtWalk purchase, no matter how small.
Location & Hours
Location:  1019 Delaware St., Lawrence, KS 66044
— Directly across from Hobbs Park. Look for the red door and ArtWalk signage.
— Also hosted at this location are Margaret Rose and Cathy Tisdale
Saturday Oct. 24: 10 am – 6 pm*
* Ongoing: Digital Encaustic Demo by Margaret Rose
Sunday Oct. 25: noon – 6 pm**
* Ongoing: Digital Encaustic Demo by Margaret Rose
** Diana will demonstrate metalleafing and other Gelli Plate printing techniques at 2:00 pm
Website & Contact Info
Facebook: Studio 3D
Email: [email protected]