Valley Lane Studios
Painting, photography, life drawing.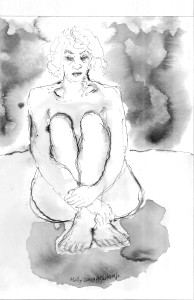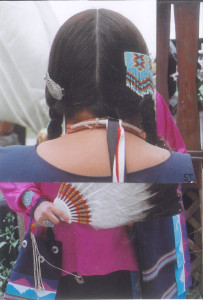 **More images below
Biographical Statement
Hobart and Shakura Jackson have lived in Lawrence since 1971. He is a retired professor of architecture and design at KU after 40+ years of teaching.  She is a retired administrative assistant also at KU.  Originally from Pennsylvania and Illinois, they have each studied art and photography since their early days as college students; he at Princeton University, and she at the University of Illinois.  They met and moved to Lawrence from SIU in Carbondale, Il.  Hobart is a founding member of a life drawing group of KU- related individuals who met at the Lawrence Arts Center in 1979 in life drawing classes taught by Linda Talleur.  This group know variously as Artists and Models, the 500 Locust Gallery Artists, and now the Valley Lane Studio Artists, has met regularly on weekends continuously since 1982. His work references the art of the nude.
Shakura has practiced quilt making, mosaic arts and photography in Lawrence since the mid-1970s.  Her current medium is best described at photomontage images of her personal vision, frequently with spiritual motivations.
They have both exhibited widely in Lawrence and Hays, KS and Kansas City, MO as members of the Kansas City Artists Coalition.
Location & Hours
Location: 1335 Valley Ln, Lawrence KS 66044
— Valley Lane is off University Drive just east of Iowa Street at University Drive.
Saturday Oct. 24:  10 am – 6 pm
Sunday Oct. 25:  noon – 6 pm