Painting, acrylic.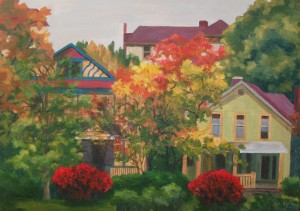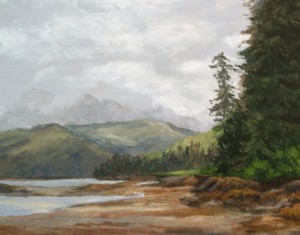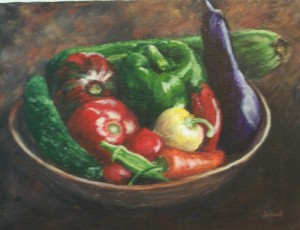 Artist Biographical Statement
Robert Lewis Stevenson wrote, "The world is so full of a number of things. I'm sure we should all be as happy as kings." Those words pretty much sum up Jewell's approach to painting. She wants others who couldn't be where she was at a particular moment to view her paintings and share the joy of what she found there.
Jewell paints in acrylics, on site when possible, often with a palette knife. Her favorite subjects are flowers, rural landscapes, and whatever else strikes her fancy. She is a graduate of Iowa State College in Applied Art and is a member of both the Lawrence and Topeka Art Guilds and exhibits in those areas.
Location & Hours
Location: 2903 Schwarz Road, Lawrence KS 66049
— Behind the Dillons at 6th and Lawrence Ave.
Saturday Oct. 24: 10 am – 6 pm
Sunday Oct. 25: noon – 6 pm
Website & Contact Info
Website: Jewell Willhite's Blog
Email: [email protected]