Melanie Harvey Pottery
Ceramics / Functional pottery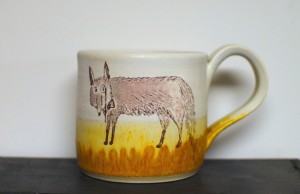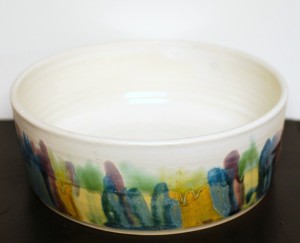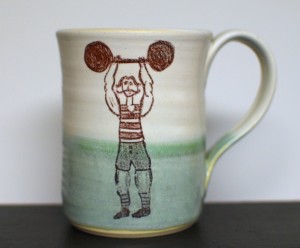 Artist Biographical Statement
Melanie Harvey makes functional pottery that she calls "everyday art".  She loves to serve food in something handmade and special. She wants people to use and enjoy her pottery on a daily basis. She is inspired by the places where historic elegance and modern culture meet. She believes this is reflected in her work. She has always been drawn to playful imagery, as well as doodling, and often enjoys incorporating some sort of narrative into her work. She is a full-time chemistry professor at Johnson County Community College.  She fell in love with clay while she was a graduate student at Vanderbilt University in Nashville. She took a noncredit class in the evening with some friends and was instantly hooked. She works primarily with mid-fire porcelain and uses both a laser printer decal process, as well as screen printing, to transfer images from drawings to pots.
Location & Hours
Location: 500 Mississippi St., Lawrence KS 66044
— Corner of 5th and Mississippi. Please park on 5th street.
Saturday Oct. 24: 10 am – 6 pm* & 6 – 7:30 Public Reception
*11 am -12 am Decals Demo & 2 pm -4 pm Screen Printing Decoration Demo
Sunday Oct. 25: noon – 6 pm **
**1 pm – 2 pm Decals Demo & 4 pm -6 pm Screen Printing Decoration Demo
Website & Contact Info
Website: Melanie Harvey Pottery
Email: [email protected]