Functional Ceramics, Painting.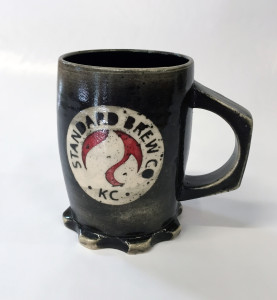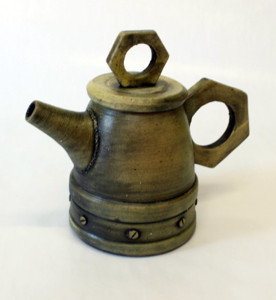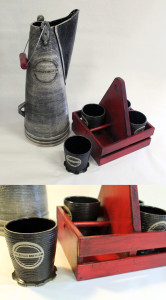 Artist Biographical Statement
Ryan's pottery is frequently inspired by the mechanical world because he likes to explore how things work.  He strives to create dynamic visual effects with minimal narratives derived from his life experiences. He hopes that the pieces create a sense of nostalgia in the user. His work is meant to be functional and unique. Most pieces are microwave and dishwasher safe. Ryan has a BFA in ceramics and teaches art full time. He built a studio in his back yard and spends as much time as possible creating artwork.
Location & Hours
Location: 3140 Campfire Dr., Lawrence, KS 66049
— The art studio is located in the backyard.
Friday Oct. 23: 6 – 9 pm (public reception)
Saturday Oct. 24: 10am – 6pm*
Sunday Oct. 25: noon – 6 pm*
*Wheel-throwing demonstrations upon request on Saturday and Sunday
Website & Contact Info
Facebook: Ryan Paget Pottery
Phone: (785) 764-6825