Healing Art Studio
Mixed media (2D), print making.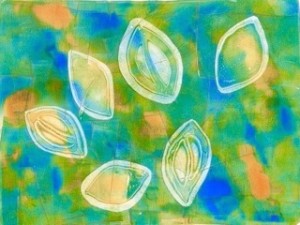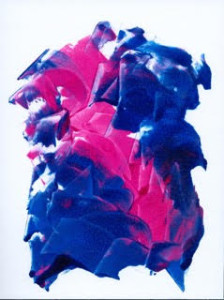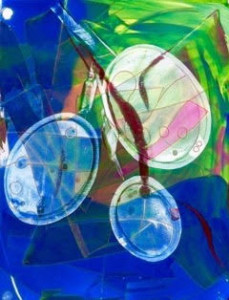 Artist Biographical Statement
Sandy Craig McKenzie approaches painting in the spirit of mindfulness, using the process of painting as a meditation practice.  She does not begin with a photograph or drawing, but by engaging with the materials.  The act of trusting the process allows the painting to lead the way.
She combines transparent watercolors, acrylic paint, colored pencils, different types of paper, and collage to produce vibrant mixed media pieces.  Her work is also influenced by the physical and spiritual landscape of New Mexico, where she lived prior to moving to Kansas.
Newly retired from KU, she is looking forward to spending more time on artwork.  Please ask if you would like to know more about "process" painting and its healing potential.
Location & Hours
Location: 2908 Atchison Circle, Lawrence, KS 66047
Accessible only from 31st Street.  Turn north from W. 31st Street onto Atchison Ave, which then becomes Atchison Circle.  2908 is on the outside of the circle, not in the center island.
Saturday Oct. 24: 10 am – 6 pm
Sunday Oct. 25: noon – 6 pm
Website & Contact Info
Website: Healing Art Studio
Phone: (785) 424-7526