Stephen T. Johnson Studio
 Painting, drawing, mixed media (2-D).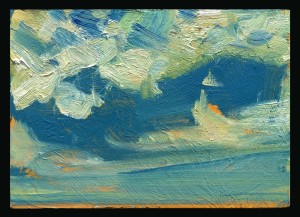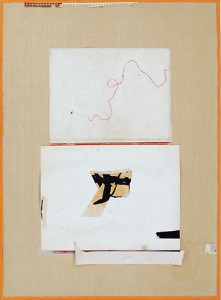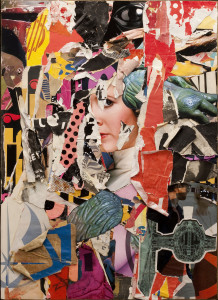 Artist Biographical Statement
Stephen T. Johnson's visually arresting and conceptually rich body of work, forges connections between words, objects and ideas.  His art spans a broad range of concepts, contexts and mediums including painting, collage, drawing, sculpture and installations which can be seen in museum and gallery exhibitions, site-specific public art commissions, and his original award-winning children's book.
His drawings and paintings are in numerous private collections including those of musician Paul Simon and actress Cherry Jones, and in the permanent collections of Carnegie Mellon University in Pittsburg Pennsylvania; the Spencer Museum of Art in Lawrence, Kansas; the New Britain Museum of American Art in Connecticut; and the National Portrait Gallery at the Smithsonian Institution in Washington D.C.
Among his public art is a 70-foot mosaic mural at the DeKalb Avenue Subway Station in Brooklyn New York; a large abstract sculpture at the Lied Center for Performing Arts in Lawrence Kansas; an expansive sculptural composition at the Wakarusa River Valley Heritage Museum in Clinton Kansas (A National Park Underground Facility) and a 60-foot mosaic mural at the Universal City Metro Station in North Hollywood, Los Angeles California.
Location & Hours
Location: 720 East 9th St. #5, Lawrence, KS 66044
— Parking is along warehouse building and in front on Delaware Street.
Friday Oct. 23: 6:00 – 10 pm
Saturday Oct. 24: 10 am – 6 pm
Sunday Oct. 25: noon – 6 pm
Website & Contact Info
Website: Stephen T. Johnson
Email: [email protected]