Jen Unekis Artworks
Painting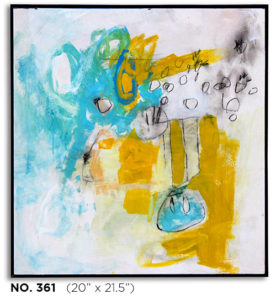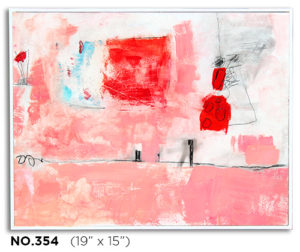 Artist Biographical Statement
Jen's colorful layered surfaces pull you into her paintings. She paints using acrylic, oilstick and graphite on board and is inspired by landscapes, floral forms and aerial photography while continuing to keep her work rooted in the abstract.
Jen's goal is to create a piece that has a sense of its own self. The challenge is to embrace the awkward dance of maintaining enough control within a piece without suffocating it. Allowing it to lead her, creating a piece with it's own story
Jen was the Grand Prize winner at the 2013 Art Westport and was awarded 1st place in 2D at the 2012 Lawrence's Art in the Park. Jen's work has also won placement awards in the Kansas Visions show, and the LOYO show.
Location & Hours
Location: 707 West 4th Street, Lawrence, KS 66044
Saturday, October 22: 10 am –  6pm, reception from 6 pm – 9 pm
Sunday, October 23:  noon – 6 pm
Website & Contact Info
Website: Jen Unekis
Email: [email protected]