Rural Pearl Studio
Mixed media 2-D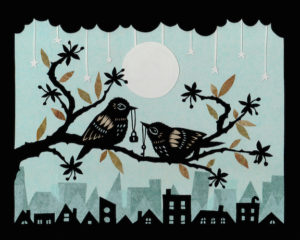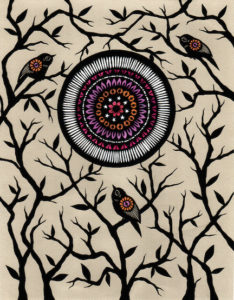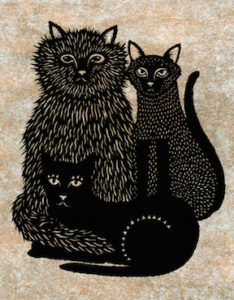 Artist Biographical Statement
Angie Pickman is a nationally recognized cut paper artist that combines the art of traditional paper cutting with collage to create intricately detailed works of art and animations. She received her master's degree in 2004 from Tisch School of the Arts at New York University, which is where she first learned of the art of silhouette animation artist Lotte Reiniger (1899 – 1981). Her love of nature and the tranquility of the rural terrain, as well as Reiniger's style and technique, inspired Pickman to set off on the artistic path that she continues today. She exhibits at galleries and art fairs nationally, does illustration, animation and design work, conducts public presentations on her art, and teaches various art classes and workshops. Most recently, her work has been featured in Midwest Living and Martha Stewart Living magazines, and her animation work premiered on PBS in the summer of 2016 in the documentary "Daughters of the Forest".
Location & Hours
Location: 720 E. 9th Street #1D, Lawrence, KS 66044
The entrance is on Delaware between 8th and 9th streets. There is a Rural Pearl Studio banner hanging outside.
Saturday, Oct. 28: 10 am – 6 pm
Sunday, Oct. 29: noon – 6 pm
Website & Contact Info
Website: www.ruralpearl.com
Email: [email protected]