Mixed media 2-D & 3-D, collage & painting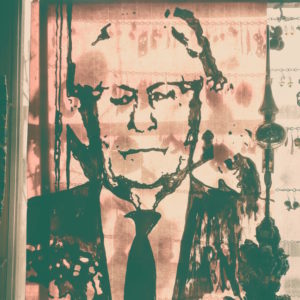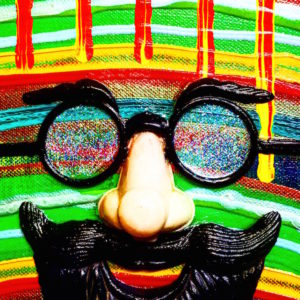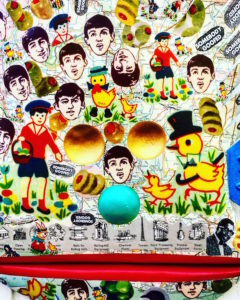 Artist Biographical Statement
Artist working day and night ! Taking break to rake leaves. Come on out and see rodent-free and mostly well drained studio.Hundreds of  items, some of them pretty good. Baby cacti and succulents in adorable little rustic pots ! Masks going fast. Funny smell held over from last year. As always, The Appetite Control Center awaits you. Absolutely no live elephants.
Location & Hours
Location: 1511 East 1584 Road, Lawrence, KS 66046
**Directions: Take 15th Street 1.5 miles east of Massachusetts. Look for ArtWalk sign on the first driveway going north after Oak Hill Cemetery sign. Studio is separate from house.
Saturday, Oct. 28: 10 am – 6 pm, Pickled okra freely available.
Sunday, Oct. 29: noon – 6 pm, Ginger snaps for all!
Website & Contact Info
Instagram: dvanhee
Email: [email protected]