Painting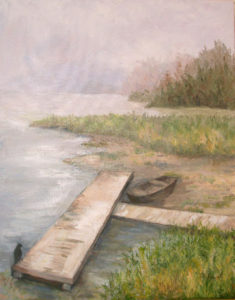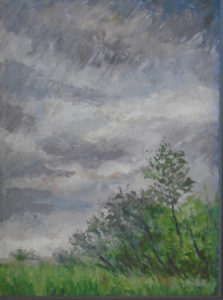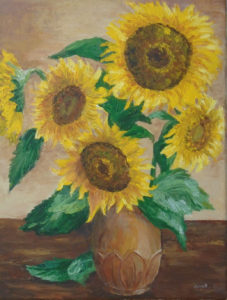 Artist Biographical Statement
Jewell Willhite is a graduate of Iowa State College (now University) in Applied Art. She began painting in college and has continued with classes where she has lived.  Since 1969 she has lived in Lawrence. Jewell is a member of both the Lawrence and Topeka Art Guilds and exhibits in their shows and in other local locations.  She exhibits regularly in the Topeka Art Guild Gallery.
Jewell paints with acrylics and enjoys plein air painting in both Kansas and Colorado. When painting outdoors she often uses a palette knife. Subject matter includes landscapes, flowers, and still life. Paintings range in size from 24″ x 36″ to 6″ x 6″.
Location & Hours
Location: 2903 Schwarz Road, Lawrence, KS 66049
**Location is behind the Dillons at 6th and Lawrence Ave.
Saturday, Oct. 28: 10 am – 6 pm
Sunday, Oct. 29: noon – 6 pm
Website & Contact Info
Website: jewellwillhite.wordpress.com
Email: [email protected]