Jewelry by Julie
Jewelry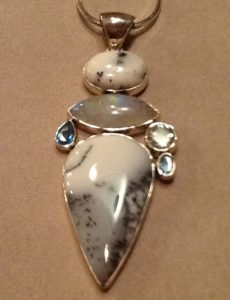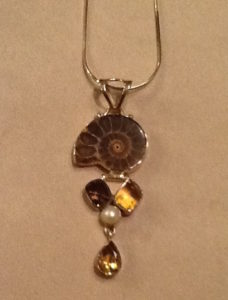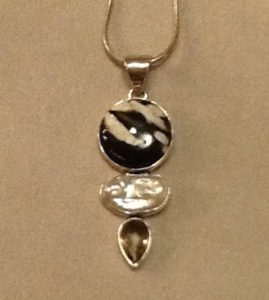 Artist Biographical Statement
Julie Kingsbury has a BFA in metalsmithing and jewelry design from KU. She makes unique and affordable jewelry from sterling silver and gemstones.
Location & Hours
Location: 720 E. 9th St., #7, Lawrence, KS 66044
* *This location is at Maria S. Martin's studio at SeedCo in the Warehouse Arts District.  This is the only studio at SeedCo participating in the Lawrence ArtWalk.
*** Also at this location is Maria Martin and Laurie Culling
Friday, Oct. 27:  This location will be open during Final Friday and serving refreshments from 5-9pm
Saturday, Oct. 28: 10 am – 6 pm, refreshments provided.
Sunday, Oct. 29: noon – 6 pm, refreshments provided.
Website & Contact Info
Website: Jewelrybyjulie-ks.com
Email: [email protected]