Creative Hand Studio
Painting & mixed media 2-D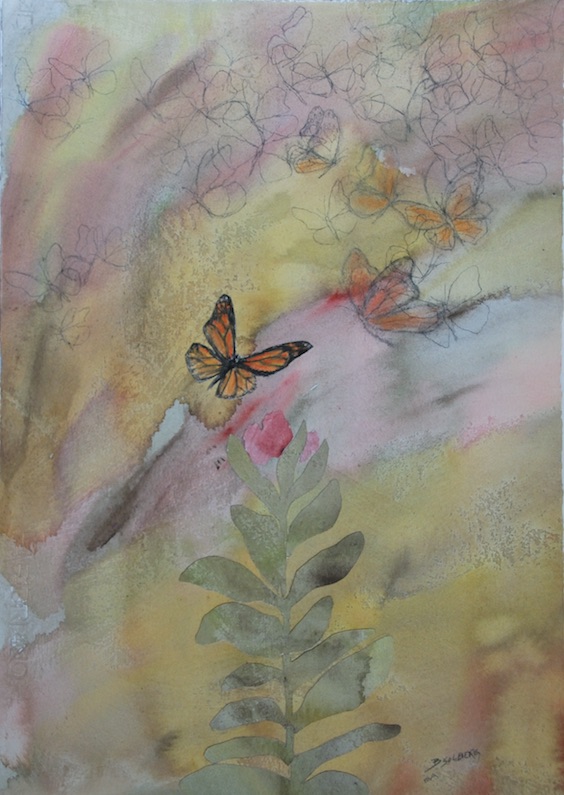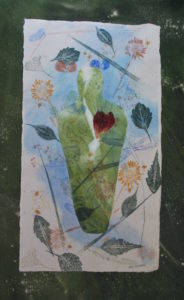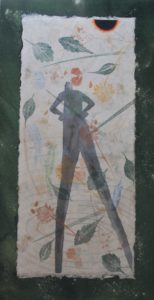 Artist Biographical Statement
A painter for many years, Barbara has always been captivated by the beauty of the land and our place in it. From this inspiration, she has incorporated natural objects into her work using a variety of media and techniques, from pastels, acrylics, oils, lithography, and mono-prints to collages of natural objects. She has begun an exciting new series of mixed media work, "The Gaia Series." Gaia is one of many names given to the earth mother in numerous cultures. Gaia is our mother from whom all life flows. The question is, what is our connection to the fate of Gaia today?
Location & Hours
Location: 35 N. 2190 Rd., Lecompton, KS 66050
This location is a lovely country drive 25 minutes west of Lawrence. From 6th & Wakarusa take highway 40 west for about 15 miles; turn right on Green Rd., go north for 0.4 miles to a T-junction; turn right (east) onto 2nd St. which becomes 2190th Rd. Drive for 2.8 miles until you see our metal wildlife gate on the south side of the road. Steep driveway, use low gear.
**Also exhibiting at this location is Tom Schmiedeler
Saturday, Oct. 13: 10 am – 6 pm
Sunday, Oct. 14: 10 am – 6 pm
Website & Contact Info
Website: www.bsolbergart.com
Email: [email protected]