Painting & mixed media 3D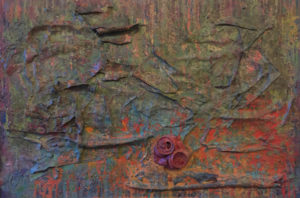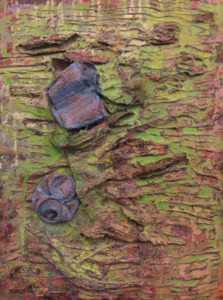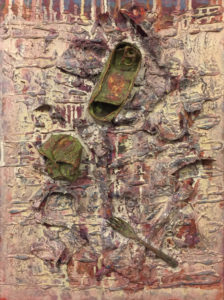 Artist Biographical Statement
After an accident, which resulted in multiple disabilities, Jason returned to Lawrence where he was born and raised. Needing a creative outlet, he began painting in 2000. Since then he has displayed his work at many local venues, and has been featured in The Lawrence Journal World and Lawrence Magazine.
Location & Hours
Location:  1108 Connecticut Street, Lawrence, KS 66044
1108 is located on the east side of Connecticut Street three house to the south of the corner of 11th and Connecticut. There is usually parking on the east side of the street. Parking is also available behind the house off the alley.
There is a ramp on the south side of the house, accessible from the drive off the alley.
Saturday, Oct. 13: 10 am – 6 pm
Sunday, Oct. 14: noon – 6 pm
Website & Contact Info
Email: [email protected]