Mylar Art Studio
Painting, 2-D mixed media & jewelry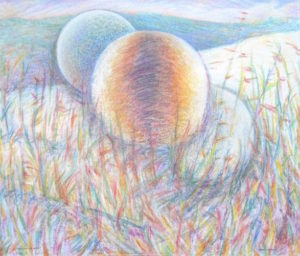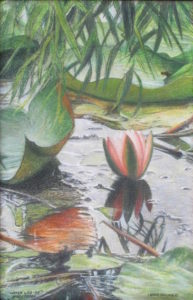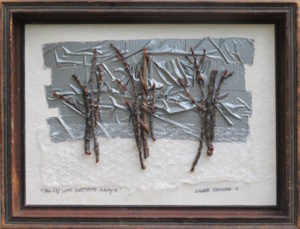 Artist Biographical Statement
Realistic to abstract in style, Laurie works with acrylics on canvas, mixed media on gypsum, hand-made paper collage, beads, fabric, monotypes & more. Her artwork is subtle, understated, and whimsical, with metaphysical resonance. Laurie has received numerous awards & the 2002 Phoenix Award in Visual Arts for her artistic achievements & over 25 years of contributions to the visual arts community. Her artworks are in many collections, including the Spencer Museum of Art "Classroom Collection". She earned a BFA in Painting & Drawing from KU. She is a 1982 co-founder of Phoenix Gallery; a former co-president & former vice-president of the Lawrence Art Guild, & was Assistant Director of the Guild's 1109 GALLERY (2009). Laurie volunteered as art exhibit coordinator for the Public Library for 20 years.
Location & Hours
Location: 800 Illinois St., Lawrence, KS 660044
*** Also at this location is Julie Kingsbury
Saturday, Oct. 13: 10 am – 6 pm, refreshments provided.
Sunday, Oct. 14: noon – 6 pm, refreshments provided.
Website & Contact Info
Website: www.laurieculling.com
Email: [email protected]