Healing Art Studio
Painting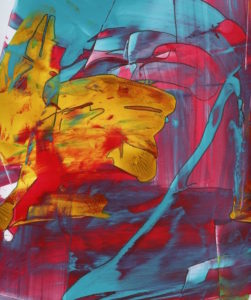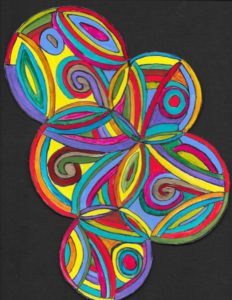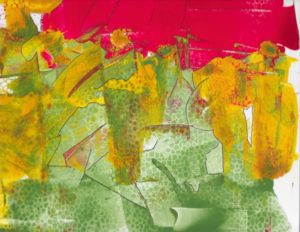 Artist Biographical Statement
Sandy approaches painting as a process. She does not work from photographs or drawings, but concentrates on the colors and patterns that are created. She has found this to be a very positive experience, and has learned to love bright colors. She has been making art for about twenty years, working in both watercolor and acrylic.
You can contact Sandy at 785-424-7526, or by email [email protected]
Location & Hours
Location: 2908 Atchison Circle, Lawrence, KS 66047.
Atchison Circle is only accessible from 31st St. just east of where 31st St. turns and becomes  Kasold.   From 31st St. turn north on Atchison Ave. and then right onto Atchison Circle.  2908 will be on your right, near the top of Atchison Circle.
The walk from the street to the front door is steep.   Feel free to park in driveway.
Saturday, Oct. 13: 10 am – 6 pm
Art viewing and refreshments 10:00 a.m. to 6:00 p.m.
Sunday, Oct. 14: noon – 6 pm
Art viewing and refreshments 12:00 noon  to 6:00 p.m.
Website & Contact Info
Website: scmck2350.wordpress.com
Email: [email protected]