Stephen T. Johnson
Painting and collage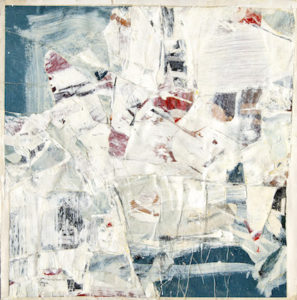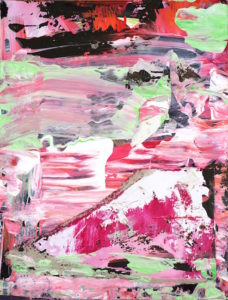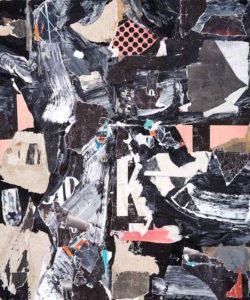 Artist Biographical Statement
Stephen T. Johnson's visually arresting and conceptually rich body of work forges connections between words, objects and ideas. His art spans a broad range of concepts and contexts and can be seen in site-specific public art commissions, gallery and museum exhibitions, and original award-winning children's books such "Alphabet City," a Caldecott Honor and a New York Times Best Illustrated book of the year.
His drawings and paintings are in numerous private collections including those of musician Paul Simon and actress Cherry Jones, and in the permanent collections of Carnegie Mellon University in Pittsburgh Pennsylvania, the New Britain Museum of American Art in Connecticut, and the National Portrait Gallery at the Smithsonian Institution in Washington D.C.
Among his public art is a 66-foot mosaic mural at the DeKalb Avenue Subway Station in Brooklyn New York, a 58-foot mosaic mural at the Universal City Metro Station in North Hollywood, Los Angeles California, and 33 glass panels for the Dallas Love Field Airport, in Dallas, Texas.
Location & Hours
Location: 720 East 9th Street, No. 5, Lawrence, KS 66044
**Parking in front, on the street and at the Cider Gallery
Also exhibiting at this location is Angie Ayrault
Saturday, Oct. 13: noon – 6 pm
Sunday, Oct. 14: noon – 5 pm
Website & Contact Info
Website: www.stephentjohnson.com
Instagram: stj_art
Email: [email protected]