Hauteflash Glassworks
Glass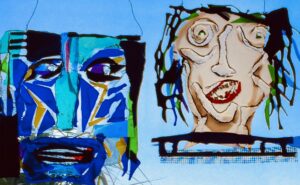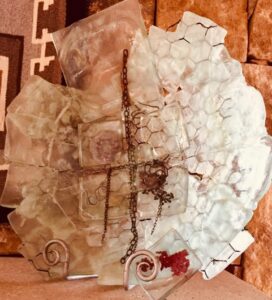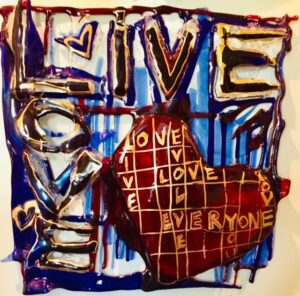 Artist Biographical Statement
65 years not knowing I was an artist, one day I woke up to find that maybe I am. Self taught and seldom shown I am a medium for the spirits who come thru me and in to the glass.
My art will cause you to wonder, think and question.
I bring life to what otherwise might just be colored sand and command some of it to speak.
Location & Hours
Location: 478 N. 1950 Rd., Lecompton, KS. 66050
A fall drive in the country will refresh your senses. The art might speak to you, whisper to you or yell loudly, but the natural setting you find yourself in will calm your soul.
Saturday, Oct. 12: 10 am – 6 pm
Sunday, Oct. 13: noon – 6 pm
For those wishing a little quiet time on Sunday morning, you are welcome to park and walk the mowed paths in serenity from 10:30 to noon. The artistic beauty that will surround you is a spiritual delight. We will open the gallery at noon.
Website & Contact Info
Email: [email protected]
Facebook: Hauteflash Glassworks