Mylar Art Studio
Painting, 2-D mixed media & jewelry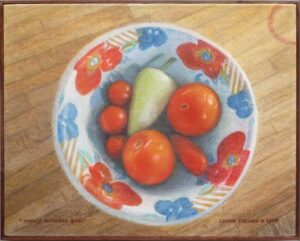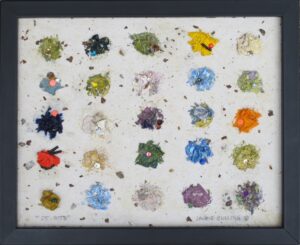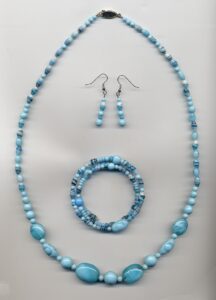 Artist Biographical Statement
Realistic to abstract in style, Laurie works with acrylics on canvas, mixed media on gypsum, hand-made paper collage, beads, fabric, monotypes, and more. Her artwork is subtle, understated, and whimsical, with metaphysical resonance. Laurie has received numerous awards and the 2002 Phoenix Award in Visual Arts for her artistic achievements and over 25 years of contributions to the visual arts community. Her artworks are in many collections, including the Spencer Museum of Art's Classroom Collections. She earned a BFA in Painting and Drawing from KU. She is a 1982 co-founder of Phoenix Gallery; a former co-president and former vice-president of the Lawrence Art Guild, and was Assistant Director of the Guild's 1109 Gallery (2009). Laurie volunteered as art exhibit coordinator for the Public Library for 20 years.
Location & Hours
Location: 800 Illinois St., Lawrence, KS 660044
West entrance is accessible via driveway on south, with 4 steps to sunroom porch.
Saturday, Oct. 12: 10 am – 6 pm, Light refreshments will be served.
Sunday, Oct. 13: noon – 6 pm, Light refreshments will be served.
Website & Contact Info
Website: www.laurieculling.com
Email: [email protected]