Healing Art Studio
Painting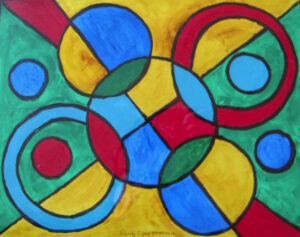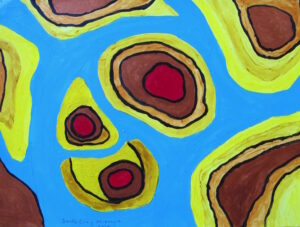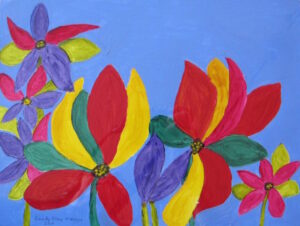 Artist Biographical Statement
Sandy McKenzie approaches painting in the spirit of mindfulness,
so that the process of painting becomes a meditation. She does not begin with a drawing or photograph, but by engaging with the materials. She works in watercolors, acrylic paint, and colored pencils on different types of paper. Her work is also influences by the physical and spiritual landscape of New Mexico, where she lived prior to moving to Kansas.
Location & Hours
Location: 2908 Atchison Circle, Lawrence, KS 66047.
Atchison Circle is only accessible from 31st St. just east of where 31st St. turns and becomes Kasold.  From 31st St. turn north on Atchison Ave. and then right onto Atchison Circle. 2908 will be on your right, near the top of Atchison Circle.
The walk from the street to the front door is steep.  Feel free to park in driveway.
Saturday, Oct. 12: 10 am – 6 pm, Public Reception 5 to 7:00 pm
Sunday, Oct. 13: noon – 6 pm
Website & Contact Info
Website: scmck2350.wordpress.com
Email: [email protected]