Painting, printmaking.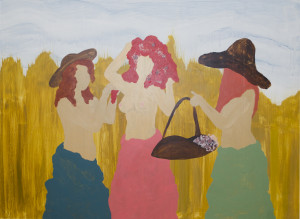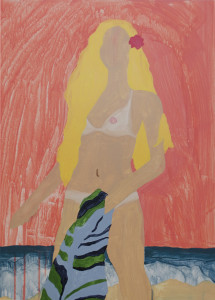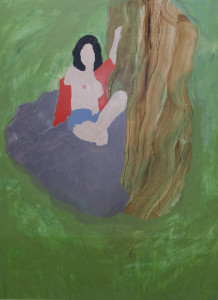 Artist Biographical Statement
Solace Snow Naeymi was born and raised in Kansas. Growing up the youngest of four sisters, she has been constantly inspired by their stories and experiences. With that, she manipulates imagery from Playboy magazines to create voyeuristic, yet ethereal images. The sensual, anonymous and empty forms, act as visuals so the viewer may place an identity onto the figures. Solace does this through paintings, prints and drawings.
Solace graduated from the University of Kansas in 2014, with a BFA in printmaking. She is currently working out of her studio, which is a part of Art Emergency in Lawrence, Kansas.
Location & Hours
Location: Art Emergency, 721 E 9th St, Lawrence, KS 66044
— Large warehouse at intersection of 9th and Delaware
—– Also at this location is George Paley, Justin Marable, and Clint Ricketts
Friday Oct. 23:
Saturday Oct. 24: 10 am – 6 pm
Sunday Oct. 25: noon – 6 pm
Website & Contact Info
Website: Solace Snow Naeymi
Email: [email protected]