Glass, stained glass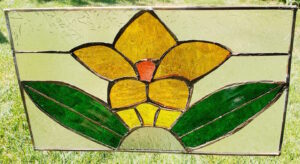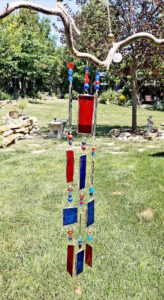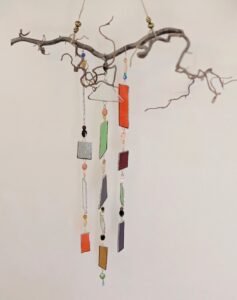 Artist Biographical Statement
Jytte has been a passionate gardener most of her life creating a kaleidoscope of colors throughout the seasons. Winters have been a challenge trying to fill the creative void left from gardening. A friend suggested a stained glass class a few years ago. After a couple of classes it was clear that Jytte has found a new creative outlet. While birds and flowers are popular motifs in her larger pieces, she prefers organic shapes and colors found in nature and often uses materials from her own garden in creating her mobiles.
Location & Hours
Location: 259 N. 1250th Rd., Berryton, 66409
*** Also at this location are artists Susan Theroff and Kathy Pflaum
Saturday, Oct. 12: 10 am – 6 pm, Public reception: 5pm-9pm.
Hors d'ouevres and beverages will be served during reception.
Sunday, Oct. 13: noon – 6 pm
Website & Contact Info
Email: [email protected]