Fiber, metal works & mixed-media 2-D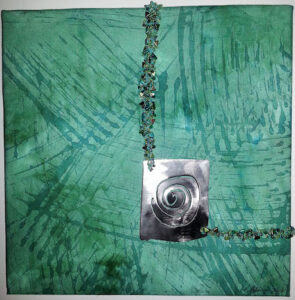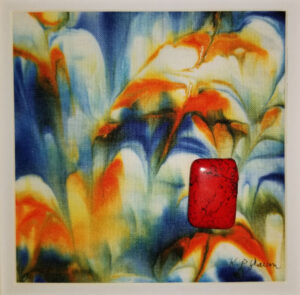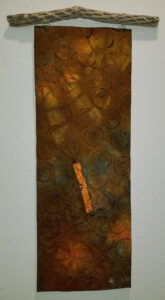 Artist Biographical Statement
Kathy has been a Fiber Artist for about 15 years. She started out as a traditional quilting artist and then there was a turning point where she began doing more fiber artwork. She initially branched out with folded fabrics and some hand dyed fabrics. Today she practices a variety of fabric/fiber dying and printing techniques to create her artwork.
Kathy is a Kansan, born and raised in northeast Kansas. She grew up in Topeka and graduated from Washburn University. She lived in the upper Midwest in Chicago, Appleton and Toledo as well as Tampa, FL prior to moving back to Kansas.   Kathy resides and works in Lawrence, Kansas today.
Location & Hours
Location: 259 N. 1250th Rd., Berryton, 66409
*** Also at this location are artists Jytte Klarlund and Susan Theroff
Saturday, Oct. 12: 10 am – 6 pm, Public reception: 5pm-9pm.
Hors d'ouevres and beverages will be served during reception.
Sunday, Oct. 13: noon – 6 pm
Contact Info
Email: [email protected]